Rockcorry Divers & North Coast Search & Recovery Units
24 Hour Service:
Search and Rescue Officers & Contact Details.
Peter McCamley: Tel: 0044 783674694. (Newry)
Frank McDermott: Tel: 00353 85 864 6261 (Monaghan)
Rez Soheil: Tel: 00353 87 645 8711 (Mullingar)
Colin Brennan:  Tel: 00353 85 711 7535 (Dundalk)
Gerry Brown: Tel: 0044 7710766132 (Newry)
Gus O'Driscoll: Tel: 00353 87 254 3336 (Letterkenny Donegal)
Andrew Gillespie: Tel: 00353 87 751 6209 (Killybegs Donegal)
Mission Statement:
The purpose of the Rockcorry and North Coast Search & Recovery/Rescue Units is to aid in the location and or rescue of missing persons in the sea or other waters of the East, North and North West regions of Ireland and other jurisdictions as requested.
The Rockcorry Search and Recovery Units will accomplish this task by:
Providing well trained, responsible and properly equipped personnel, with the necessary sea crafts and vehicles to carry out any search and or rescue task in any conditions at any time.
Co-coordinating mission responses.
Providing education and information on search and rescue to local officials where required.
Providing preventative search and rescue education to the public.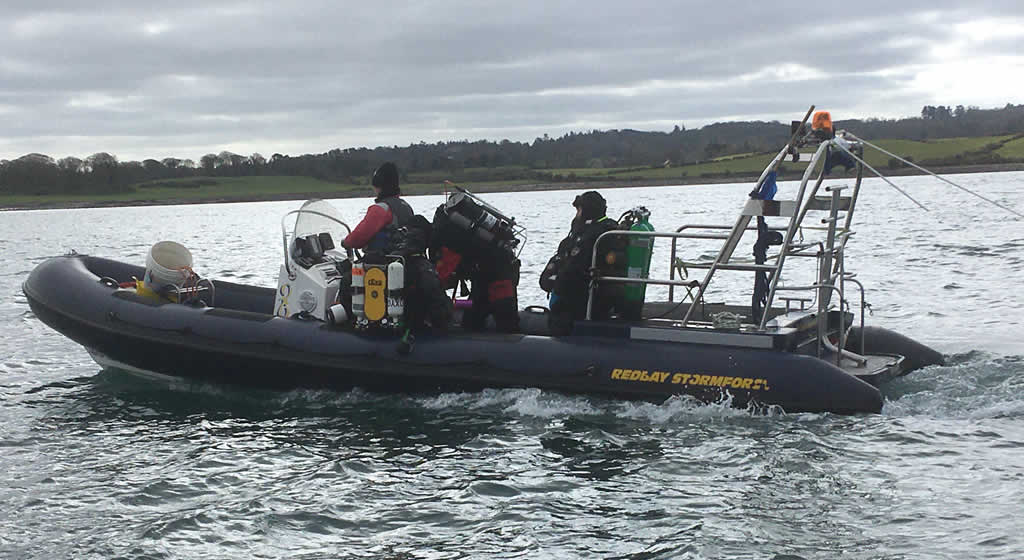 Trained Personnel
The Search and Rescue unit is made up of a number of volunteers who are all fully trained (BSAC) Sub Aqua Divers. All of the members in the unit carry a minimum diving qualification of Advanced Diver status and are trained in BSAC Search & Rescue operations.
Each individual has a detailed knowledge of our local shores lines. This detailed knowledge extends to local tides and currents, which has been invaluable when locating person/s lost at sea.
History
The Search & Recovery unit has been in Operation since 1975 and since that time we have assisted in numerous search and rescue operations. Some of these operations have resulted in a positive outcome; there have also been occasions whereby when we arrived at the scene, we were too late.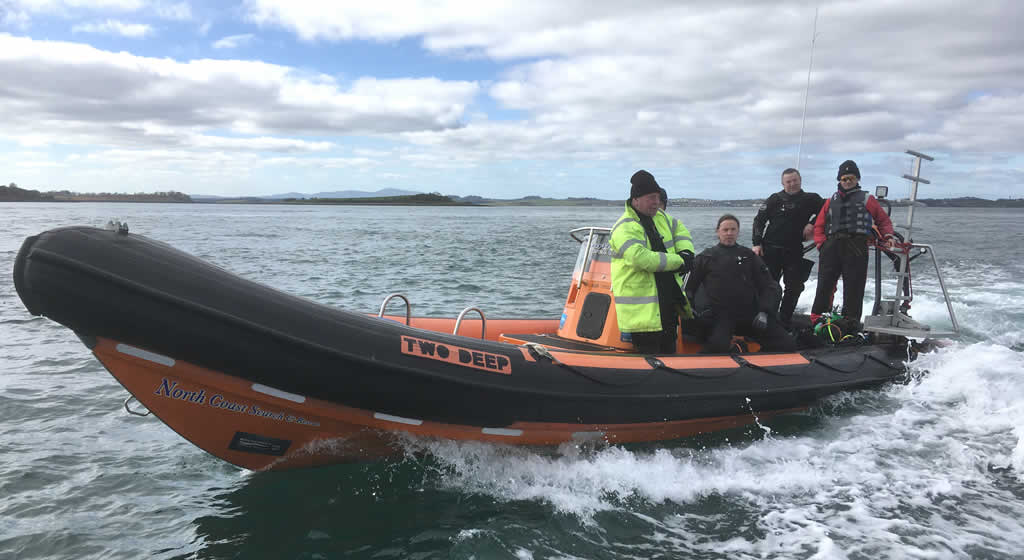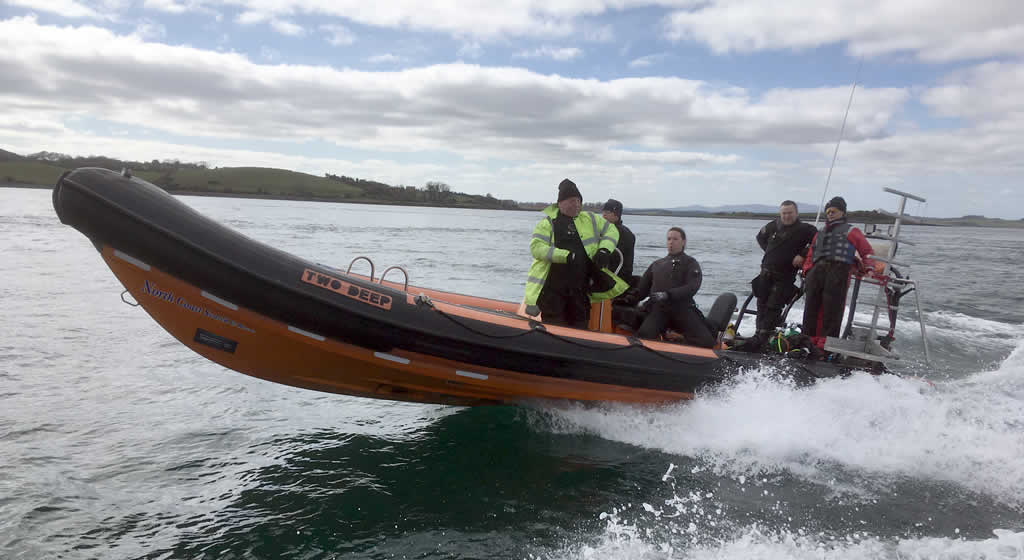 A Search & Recovery Member's Experience
Although now a member of the Rockcorry Search and Recovery Unit, I first began diving in Carlingford Lough as a member of the Newry & Mourne Sub-Aqua Club.

I joined Newry Sub Aqua Club in 1975 and was rapidly trained to Third Class diver, which is the equivalent to Ocean diver at the moment. I enjoyed the training and the open water experience. I looked in awe at the mature divers who had been involved in Search and Recovery.

Within a year, I was eating lunch one day when the Newry Police rang and asked if I would be willing to search for the body of a vehicle driver who had been involved in an accident and had crashed into Newry Canal.

Before I knew what was going on I was standing at the side of the canal asking where I was to dive. I was terrified and was thinking of possible excuses but then another member arrived and now it was not so bad.

We entered the water and had trouble finding the vehicle and could not easily find the body. We had to enter the van and pull the body out. We later put a rope on the vehicle and it was pulled out.

We were hailed as heroes in the local press but we did not feel in any way heroic. It was a humbling experience but I was grateful that I was able to use my training to help alleviate the suffering of a family.

My name was then put on a list in the local police station and, unfortunately, many more body searches were to follow.

We were sometimes called out in the middle of the night and on some rare occasions I might have had a few drinks but, being part of a team on constant standby meant there was never a risk as always at least 2 able divers would be able to be co-ordinated and respond.

I realised that there was task to be performed and usually a family to be helped.

It became easier with each search as I developed a method of searching and there was always another member to help. The other member was the person I had listened to in my early days of diving. At this point I was a member of an elite team.

Gradually more and more divers helped in the searches and the searches were in the sea in Carlingford Lough and Strangford, rivers and lakes around Crossmaglen and Dundalk Bay.

The club has participated in the sea search for the bodies of those lost in Calingford lough and Killough and we have left our boat for the use of those who were continuing the search.

It was particularly difficult when the casualty was a child or young person and it was even worse when I knew the casualty.

It must be remembered that when we dived we were sometimes mistaken as members of the security forces and subject to abuse by thugs but it was recognised by all sides and all sensible people that there was nothing political in our activities and that we were doing our best to help the community at large and bereaved families in particular.

This was and is a voluntary activity and no peer pressure is put on members to help but often members come to help, those who dive, put on their kit, zip up the suits, find the regulators and assist to the waters edge and those in the water are always glad of the help of clubmates who understand the needs of those in the water. We generally ring around for the help of others and we are never disappointed.

Thankfully our assistance is required less and less but we will be there when needed.

Gerry Brown